Save space with Google Photos – Here's how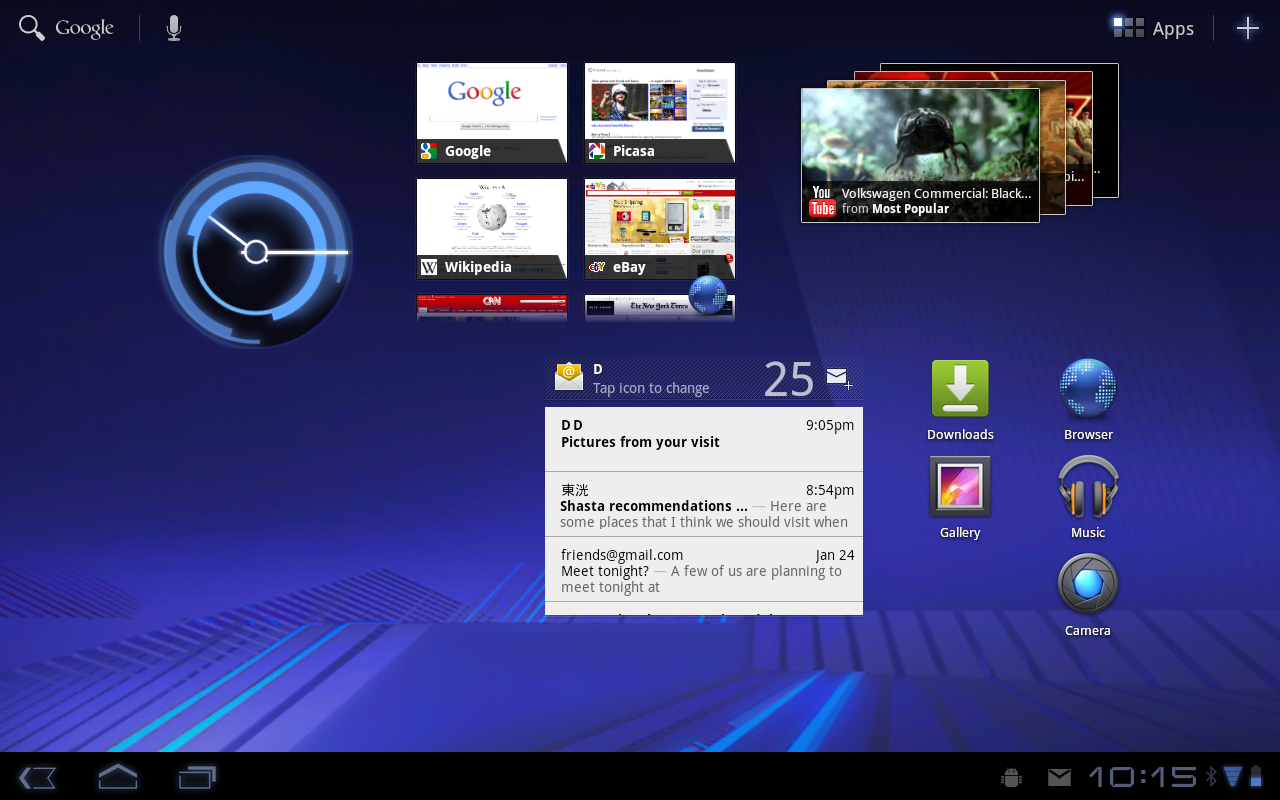 Save space with Google Photos
Question: I own a smartphone with only 8GB of memory. I keep getting the hint that the memory is full. I almost only use WhatsApp, taking pictures and reading my emails. What can I do? (Peter, 49)
Answer: Welcome to my site and thank you for your question.
There are some ways to clean up the phone memory. A quick option is, if possible, to use an extra SD card (extra memory card) and to move data and photos there. However, a much more elegant and convenient way is to use the Google Photos app. How to set it up, how to use it, and how to use it to clear your memory will be explained later.
I do not recommend the use of cleaning apps. Although often free of charge, in return (after not always traceable cleaning actions) you will usually be rewarded with advertising.
Google Photos & ndash; How it worksPhotos shoot and record videos and share them with friends and acquaintances via WhatsApp are the most common activities with modern smartphones. The cameras of mobile phones are getting better and better and produce pictures and videos that need more and more storage space. With hundreds or even thousands of photos, a few gigabytes quickly come together, bringing the internal memory of the devices, whether 8 GB, 16 GB or 32 GB, to its limits.
If you look at the memory usage of your smartphone (Android: Settings -> Work & Storage -> Pictures / Videos) you may find that these pictures and videos occupy a very large part of your memory ,
But there is a solution that spares your phone memory while still providing full convenience in managing, editing and backing up your pictures and videos. The solution is called Google Photos.
Google Photos is Google's free cloud service that lets you take, save, and save unlimited photos and videos. In addition, the Google app offers the ability to manage photos and videos and keep them in sync with any device, such as your smartphone, tablet or computer.
In addition, the Google Photos cloud storage space is unlimited unless your photos are larger than 16 MP. If your photos are larger, you'll have 15GB of free storage available.
That sounds tempting, right?
This also applies to the use of Google Photos. A unique account identification is always an e-mail address. Since every e-mail address exists only once worldwide, it works. You can even use multiple and different Google accounts if you have multiple email addresses.
The first thing to do is determine if you already have a Google Account. You can find out about this web address by:
If you already have one or more accounts, you will see a result similar to the one on the right. You will also be shown if you are currently logged in or out of Google.
I will use my google account with the email address uwe.matern (at) connect45plus.de for the further executions.
If you do not have an account yet or want to add another account, you can do the following:
Use another account -> More options -> Create account
create a new Google Account.
Create a new Google AccountIf you choose to make an account, you will be taken to an entry mask similar to the one on the left. Fill in all necessary fields here.
Danger:
By default, Google assumes that a Google email address is used as the email address. These can be recognized by the extension: @ gmail.com or @ googlemail.com. If you choose this option, a new Google e-mail account will be created at the same time. If you do not want to do that, you can now also use an already existing e-mail address. To do so, click: I would like to use my current email address and enter your email address.
If you have selected an already existing e-mail, you will be sent an e-mail to this address requesting the correctness of the e-mail adress.
Goole Photos & ndash; Getting started As a next step, you should familiarize yourself with the basic features of Google Photos. We recommend using your PC or your Mac. You can use it for any browser. Either click: or sign in to your Google Account and choose the Google Photos icon (the colorful pinwheel). Start the app by clicking on the icon (right).
If you have multiple Google Accounts and the current one is not the one you use to use Google Photos, log out (right-click on the account icon at the top right) and sign in with the email address to use Google Photos.
Take a look at the various possibilities of Google Photos. They can u.a. Upload photos from your computer to Google Photos, or edit existing photos and videos, arrange them in albums, or even delete them.
Preserve Unlimited MemoryImportant are especially the settings regarding the memory space. To do this, fold the main menu. (top left) by clicking on and select the item Settings.
Here you have the choice between two possibilities:
* Save images and videos in high quality = unlimited storage space
* Save pictures and videos in original size = 15 GB storage spaceI recommend you to start with the option original size. If you run out of storage, you'll either have the option to buy space or work with a slightly smaller amount of storage for your photos and videos.
Important: The originals of the photos that you download (copy) from the computer to the cloud will always be retained in their original state on your hard drive.
Installing and setting up Goole photos on your smartphone After getting to know Google Photos on your computer or desktop, I'll show you how to use Google Photos on your Android smartphone, iPhone, or tablet.
Using Google Photos on an Android Smartphone or Tablet In most cases, you do not need to install the Google Photos app because it's already on your device. Since the Android system comes from Google, the most important Google apps are already preinstalled on your smartphone, including Google Photos. They are easily recognizable by the colorful pinwheel symbol, which is exactly the same as the one on your computer.
If you do not see it on your home screen, please also search the screens below or the & quot; All Apps & ldquo; after that. Once you find the app, we recommend that you move to the Home screen. You can reach this by clicking on the app icon. It causes you to wobble or notice that you can move it with your finger. Now move the Google Photos icon to the desired location on your phone.
If the Google Photos app is not yet on your device, please install it from the Google Play Store. Click either this link: Google Play Store & ndash; Google Photos or open the Playstore app and search for Google Photos.
Set up your photos on your phone or Android tablet Nowadays, there are only a few more settings to check or set to help you get the most out of Google Photos on your device. Open the app and choose from the menu. (top left) the Settings area. Now select the section Save and Synchronize. Here must be the Save and Synchronize switch is ON (the switch icon is blue or otherwise highlighted).
In addition, must be. a Google Account for the backup. That should be the account you want to use for Google Photos. If another account is visible there, you will need to go to your smartphone's account settings: Settings & ndash; Accounts & ndash; Add Google to your desired Google Account.
Once all this has been done, you can now take photos and film with your smartphone as you wish. All photos and videos are automatically uploaded to your Google Cloud storage. You will then be available for further processing and sorting on your computer for a short period of time.
Tip: In the Photos app, set: Settings & ndash; Save and Synchronize & ndash; Secure the switch to OFF via the mobile network. As a result, the photos and videos are synchronized only in the WLAN and you save valuable mobile data volume.
Installing and Setting Up Google Photos on the iPhone or iPad If you have a corresponding Apple device, you are probably primarily using Apple Photos to manage and sync your photos and videos. As long as you are in a "pure apple world" That is, it makes a lot of sense to use only Apple devices (cell phone, tablet and computer).
However, if you have devices from different vendors in use, using Google Photos may be a good decision. As a result, you are able to capture, manage, and, most of all, synchronize photos independently of the manufacturer. This gives you a bit of flexibility in the choice of equipment, especially for mobile devices.
Install Google Photos using this link: App Store & ndash; Google Photos or use the App Store app, search for Google Photos and then install the app on your iPhone or iPad at the touch of a button.
The main settings for Google Photos can be found in the section for Android smartphones. The Google Photos app works the same way on Android and iOS.
Save space with Google PhotosThe Google Photos app is installed and set up & ndash; the unlimited Photospa &sig So (almost) nothing stands in the way. Now you can only slow down the limited storage space on your smartphone if you want to take thousands of photos and videos. With my tip, however, you can also skip this last hurdle.
The basic idea of ??Google Photos is to keep ALL photos in sync across all devices. That's why, no matter if you look at the photos on your smartphone, tablet or computer, you always see the same thing. If you edit a photo on your computer, this change will only be visible on your mobile device for a short time later. If you delete a photo on a device, it will also be deleted on all other synchronized devices. This means that removing the photos on the phone is not a solution, as they will be deleted on all other devices as well.
The solution is approaching However, there is a way to free up space on the phone ONLY. To do this, select one or more photos in the Google Photos app (For multiple photos, first click on a photo longer, selections become visible).
Now select from the menu. above (the three vertical points) clear the selection from the appliance. You'll be notified that your selected photos will only be deleted from this device, not from your Google Account. Please confirm with: delete from the device and the storage space on your smartphone is available again.
Tip: The photo will be deleted from your device, but you'll see it in the Google Photos app overview. About the menu? (save the three vertical dots) and the Save On Selection option, you can always save the photo on your phone & retrieve & ldquo ;.
It works the same way on the Android tablet. This will allow you to save just the exact photos on your mobile device that you always want to have with you. You can save the selection at any time by resetting it from the device and saving it to a new one.
Set up a new mobile phone in 6 stepsIn addition to photos, you can also set up apps, mails, documents, contacts and WhatsApp on your smartphone or tablet, here:
The cloud makes & s & s; the smart move for mobile phones, smartphones and tablets.